The second time is the charm. I'll eventually post a picture of the completed wreath (*edit: it's up now), I'm waiting for a Tardis ornament for the wreath. In the meantime, this is what it looks like mostly finished.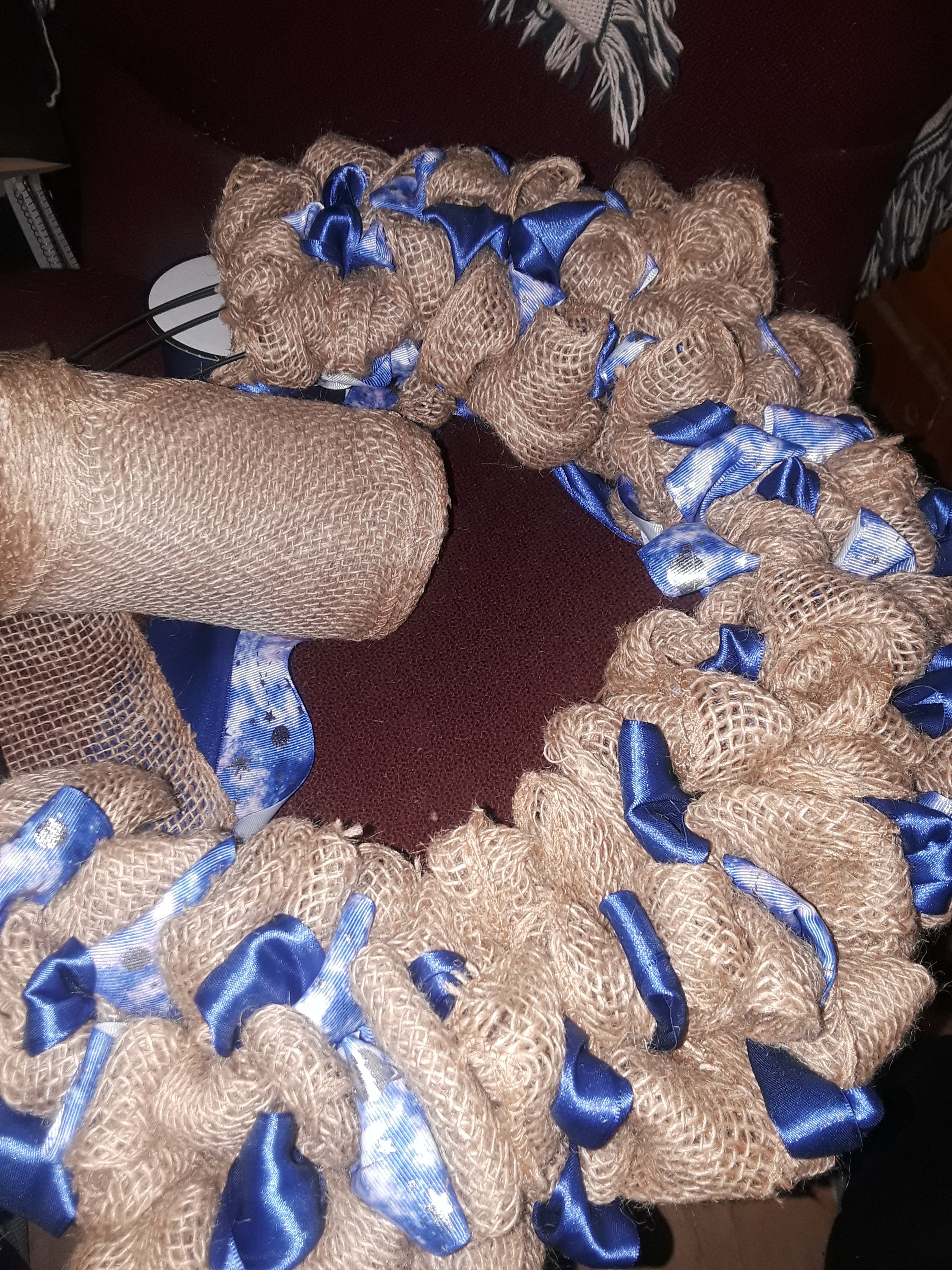 I followed the tutorial from here. https://www.kenarry.com/diy-summer-burlap-wreath/#_a5y_p=3174247
I need to loosen the burlap some, and I want to get my hot glue gun out instead of trying to tie knots with the burlap I got at Hobby Lobby. But I am happier with this result than I was with the last.
And the completed wreath is below.